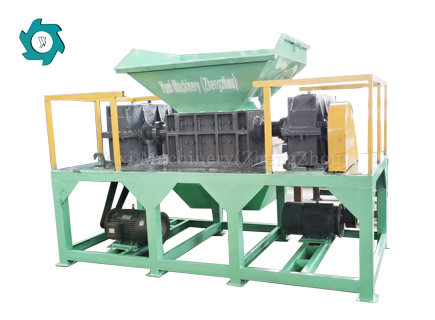 Medical Waste Recycling Line
Raw Material Widely used in recycling plastic waste, duster clot, bloody cotton yam, clinical waste, infectious waste, syringe medical waste. The line includes the following equipment 1.Smooth auto feeder 2.Bag breaker 3.Sealed belt conveyo
---
Tel/whatsapp/wechat: +86-15638198676 (24 hours online)
send email: yuximachine01@gmail.com
Chat Online
Leave Message
Raw Material
---

Widely used in recycling plastic waste, duster clot, bloody cotton yam, clinical waste, infectious waste, syringe medical waste.
The line includes the following equipment
7.Rotating screening machine
8.Comprehensive winnowing machine
9.Manual sorting platform
12.Monitoring system
The medical waste plastic recycling processing line equipment is mainly used for the processing and recycling, cleaning and re-granulation of medical non-prohibited waste plastics.
Medical non-prohibited waste plastics are disposable plastic utensils (including infusion bags, infusion bottles, saline bags, but not including infusion tubes and syringes) that have not been contaminated by the patient's blood, body fluids, and excretions. Drainage collection, de-washing, heavy lifting and rinsing, cleaning and removing the pulp label, separation rubber and aluminum cover, separation bag (bottle) body and bag (bottle) mouth, separation of foamed polyurethane and other nearly nine processes can produce pure - --- Medical grade recycled polypropylene PP, medical-grade recycled composite film particles, polyisoprene rubber and foamed polyurethane, the degree of regeneration is up to the second level of plastic raw material industry (can be used for food and drug packaging purposes) All other industrial uses).
Please leave a message for your requirements, the machine can be customized for you.

Recent Customers' Projects
More>>
Maintenance tips
1

The equipment should be lubricated according to requirements, and you should pay attention to the oil temperature, oil pressure, flow rate and other parameters.

2

When excessive noise or vibration occurs during the operation, the equipment should be shut down and inspected quickly.

3

Pay attention to the product quality and productivity, in order to solve the problem as soon as we find it.
Service Support
1000 engineers will always provide service for your project
More YUXI® machine you may interest
Contact us
Thank you for your interest in YUXI Heavy Industry. If you want to learn more about our equipment, Contact us Now to find out what we can do for you next project !
Copyright © 2004-2021 by yuxi-shredder Yuxi Machinery Equipment(zhengzhou) Co.,Ltd All rights reserved